Security Film
Now there is a simple way to enhance your home or businesses window integrity by adding Shutter Shack's Security/Safety/Solar Film. These films come in numerous thicknesses and tints to address your specific needs.
Installs Directly on Glass.
24/7 Protection.
Blocks 90%+ Sun's UV Rays.
Tinted Films Help in Limiting Solar Energy Coming through windows.
See-through Visibility.
Holds Glass Together during break-in or Severe Weather.
Available Clear or Tinted.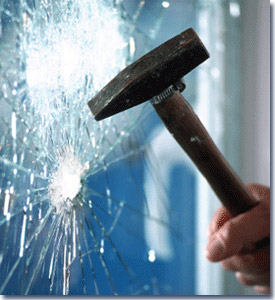 There is nothing easier to use for Security and Storm Protection then Security Film.
Security Film is less expensive than Security Shutters.
Shutter Shack's Security Film must be installed by our Technicians in the NY Tri-State area.