Outdoor Shades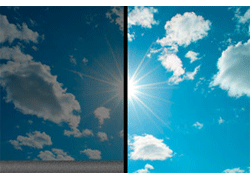 Shutter Shack's Outdoor Shades offer a whole new level of comfort and privacy in your home or office. These Outdoor Shades are designed to make your space the most comfortable it's ever been.
Sun Protection – The solar screen material was designed to reduce sunlight entering an area, and helps keep covered areas cooler.
Wind Resistance – The zip track holds the fabric in place, keeping the material wrinkle free and taught in windy conditions.
Keep Insects Out – In the fully closed position, the enclosed zip screens can keep unwanted pests out.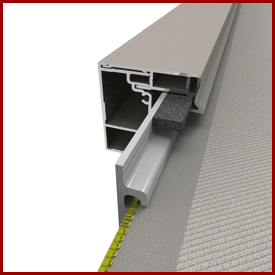 Interlocking Fabric & Frame
Seeing is believing – The screen fabric is locked into a cast aluminum channel that runs the entire span of the railing system. This system prevents the screen from blowing out of the fabric while remaining tight. Now you can have an attractive sunblocking system that keeps out bugs and looks great!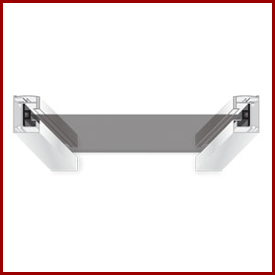 Durable Aluminum Rails
Each rail consists of a powder coated extruded aluminum, for maximum strength and long lasting finish. A special channel slides on during installation to hide mounting screws for a clean finished look.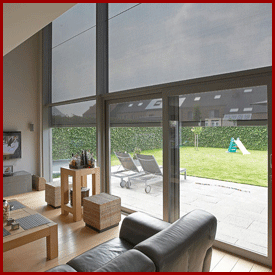 Small Box Housing
Shutter Shack Outdoor Shades roll up tight into a small box housing that won't mar the beautiful facade of your home or office.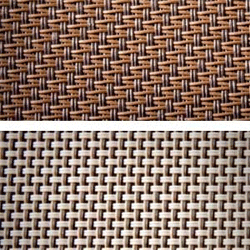 Fabric Patterns
Twill & 2×2 Weave
Standard Weave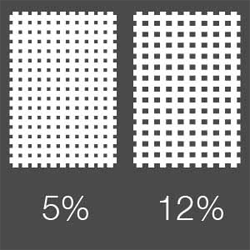 Fabric Opacity
Openness values change how much light shines through the Outdoor Shade. The lower 5% blocks more light than the 12%.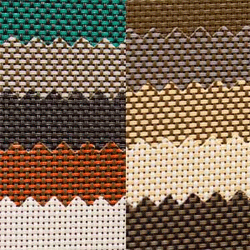 Fabric Colors
Shutter Shack offers a variety of colors to match your interior or exterior palette.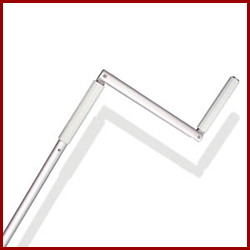 Manual Operation
Hand crank option for smaller openings.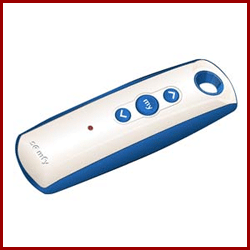 Remote/Wall Switch
Operate your Outdoor Shades with the touch of a button.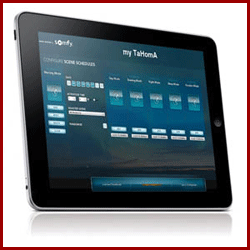 Automation
Set your shades to operate at specific times to maximize comfort and efficiency.