Storm Panels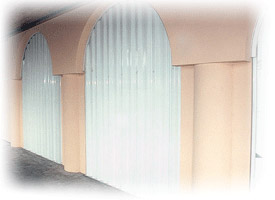 Engineered for maximum wind & impact protection.
2-Inch rise panels 25% stronger then normal panels.
Reinforced tracks.
Self-aligning panels assure easiest setup.
Engineered to adapt and blend with any architecural style.
Custom designed for each specific opening.
Quick to Put Up.
Finest Quality.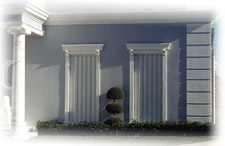 Our Removable Storm Panels provide the most economical protection against the ravages of a hurricane's winds, rain, and flying debris. Outstanding durability combines with easy removal to make these Storm Panel an absolute necessity anywhere that tropical storms and hurricanes can threaten.
The Removable Storm Panel is the perfect user friendly low cost protection for residential, commercial, and industrial applications. Heavy duty panels and extruded rails are used throughout the system. All stainless steel hardware assures years of tested reliability, including oceanfront applications. When not in use, the Storm Panels can be easily stored, with a stacking ratio of approximately 10 panels to one inch.